National Outdoor Badges for Camping, Hiking, Aquatics, Riding, and Adventure
Now when a Scout excels in outdoor participation, there are new awards to show for it! This program, conceived by the National Camping Task Force of the BSAr, includes a series of five badges designed to recognize a Boy Scout or Varsity Scout who has exemplary knowledge and experience in performing high-level outdoor activities.
National Outdoor Awards Devices
As defined in the requirements for the National Outdoor Awards Program, additional achievements in any of the five areas can be recognized by placing a gold- or silver-finish device on the appropriate activity segment.
National Medal for Outdoor Achievement
The National Medal for Outdoor Achievement is the highest recognition that a Boy Scout or Varsity Scout can earn for exemplary achievement, experience, and skill in multiple areas of outdoor endeavor.
For more information and to get the requirements for the patch, devices & Medal, click on the patch.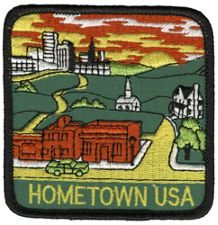 are presented for distinguished service in natural resource conservation for units, Scouts, Venturers, and Scouters. Boy Scouts may earn the Hornaday Badge or the Hornaday Bronze or Silver Medal.